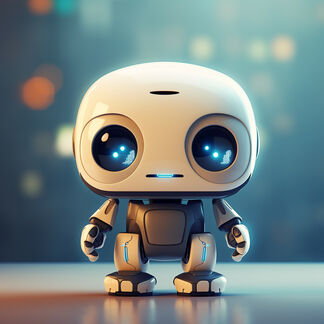 IOT: Internet of Things
A simple introduction
This term has been banded about lately and it appears to us that there is a lot of confusion and myths concerning what it actually means – beyond knowing what the abbreviation stands for.
Once we've improved our understanding, it'll help you to determine how relevant it is to your business.
In this blog we will avoid a deep-dive into the technicalities and potential gotchas – there are many, but we'll leave that for later.
Our primary aim here then is to:
Cut through this apparent confusion
Make sense of it
So, let's start by answering the question, what is it all about?
Put simply, an IoT is a diverse collection of interconnected devices that have the ability to communicate and interact across the Internet.
The "I" part we all know about – the Internet, the global network over which your Emails are miraculously sent in seconds, browsing websites, Skype, social networking, voice / video calls and the list goes on, even though it (The Internet) is largely invisible and quietly doing what it does without the user noticing.
Not only that, you can access and interact with all the above services by using a plethora of different devices with varying form factors and from different vendors ranging from the humble desktop PC, through to the very latest tablets and hand phones with all the bells and whistles.
One of the most earliest examples of an IoT device was the humble internet-enabled household toaster followed closely by the "smart" refrigerator - informing you that you're low on milk, and that you should drop into your local store on the way home after a hard day in the office.
The Internet itself has seen exponential growth and this looks set to continue . You would be hard pushed these days to find regions that do not have at the very least, the most basic connectivity to the Internet. Although no doubt there are still some out there.
What then, is a "Thing" and what happens when you have a whole bunch of "Things"?
Think of a "thing" as any device that has the capability to communicate, transfer data and interact with other devices or systems across the Internet. Actually in a sense you are using one to view this – your PC, tablet, phone, or perhaps even your 100" SMART QLED TV... all are "things".
Anyway when discussing IoT, the "Things" concept goes beyond the obvious and well-established and known Internet-capable devices mentioned above. It encompasses or can include all manner of devices, let's list a few here to start with:
CCTV cameras
Cars
Temperature sensors
Heat exchangers
Backup generators
Intelligent UPS
Air Conditioning
Climate controllers for horticulture
Vending machines
Home appliances
Home or business premises' physical access controllers
… etc. Get the drift?
One of the most earliest examples of an IoT device was the humble internet-enabled household toaster followed closely by the "smart" refrigerator - informing you that you're low on milk, and that you should drop into your local store on the way home after a hard day in the office.
So these "things" or connected devices are an extension of what you have considered up to now as an Internet-capable device.
In the list above, all the devices possess a common feature, i.e. have one or more sensors coupled with control systems built-in to collect and report to a local or remote management system. The device collects real-time data that is important to operation and allows remote interaction and control from a local management or monitoring system by using a combination of hardware, software and communication protocols.
IoT started basically from machine to machine communication ("M2M") where machines would connect with each other directly without any form of human involvement. M2M means connecting devices to a central point (you could call it a "cloud") where the data is collected and the devices managed remotely. M2M is concerned with providing the underlying network connectivity.
SCADA (Supervisory Control & Data Acquisition) includes a whole set of software providing:
Process control
Real-time collection of data from remote devices or sensors
Management
Monitoring
Reporting
etc.
Let's put this all into a simple, high-level diagram which you can see on the right.
All components are internet-enabled which can collect, transfer and process data depending upon their respective functions. All IoT components operate automatically after initial setup.
Although the diagram looks simple the underlying technologies like physical connectivity, network and communications protocols can vary widely depending upon the business goals of the deploying organisation.
So what are the benefits of IoT?
The monitoring of business processes with a high degree of granularity
Real-Time data-driven results, leading to improvement in decision making
Cost savings in terms of time and money
Improvement in staff productivity
Architected to change, adopt and integrate with future technologies
Speed up decision making
Improve revenue
Where is IoT used today?
Here some examples drawn from various sectors:
Smart home
Wearables – personal fitness trackers and also public health and safety
Public healthcare
Smart buildings
Agriculture
Smart cities
Security concerns
Unfortunately with the immense volume of collected data, it naturally follows that there are real concerns regarding the preservation of individuals' private data. Especially today, given the prevalence of cyber attacks you read about on a rather too regular basis.
IoT also presents a major risk to important infrastructure in areas such as power, transportation networks and the financial services to name just three.
In future blogs we'll be deep-diving into more detail, in particular how to implement and importantly secure your IoT project(s).
Feel free to add your thoughts or questions below or alternatively simply contact us and we would be happy to schedule a session with you directly.
Photo by Alex Knight on Unsplash